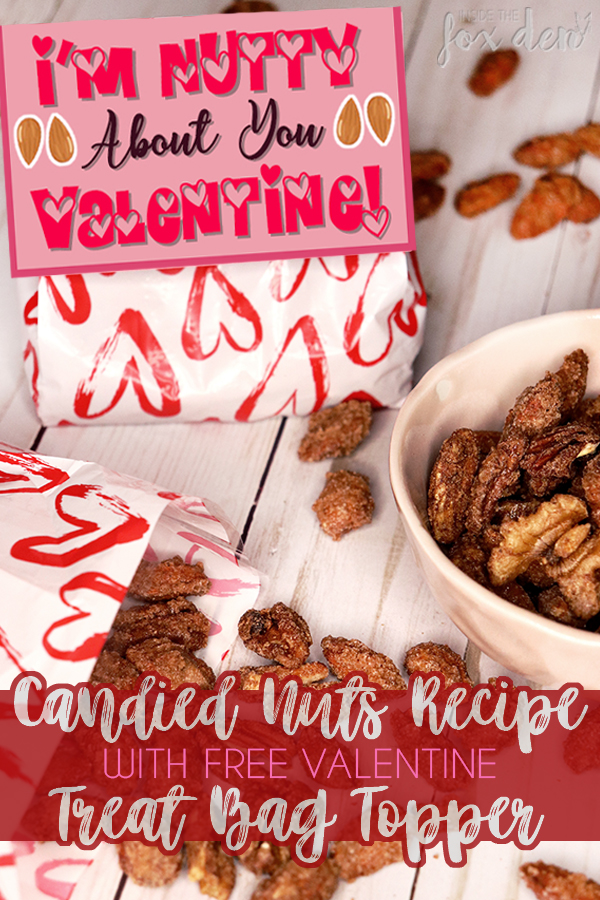 Hi friends,
Can you believe we're already halfway through February? Valentine's Day is this week! If you need an easy, last-minute snack for a party or gift idea, well I got you covered!
A couple of years ago, Mama Fox and I visited Sight and Sound Theatres in Lancaster, PA. This wasn't my first time at the theatre, but it was my first time trying their signature snack; Cinnamon Almonds.
They were addicting! We came back to Erie knowing that we had to recreate them.
We've since added walnuts and pecans to the mix because they're our favorite, but this recipe would be great with any kind of nut. Check it out!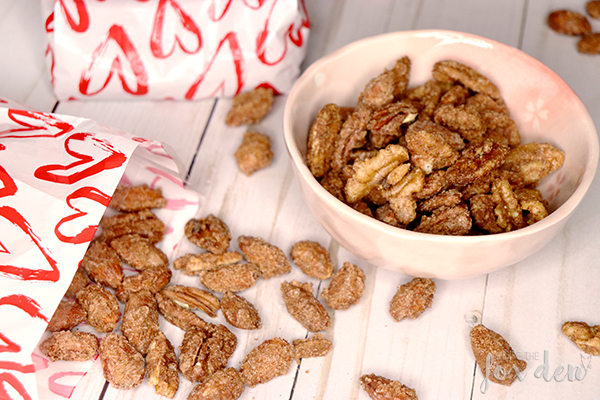 Ingredients
Cooking spray
6-10 cups nuts
1 cup sugar
3 tbsp. cinnamon
1/4 tsp. sea salt
2 egg whites
1 tsp. vanilla extract
Instructions
Spray slow cooker liberally.
Combine sugar, cinnamon, and salt; mix well and set aside.
In a large bowl, whisk egg whites and vanilla until frothy. Add nuts and toss to coat thoroughly. Pour in sugar mixture and toss thoroughly to coat.
Pour coated almonds into slow cooker. Cover and cook on low 3 hours, stirring every 20 – 30 minutes to prevent burning.
Pour almonds onto parchment paper, spread out and let cool to room temperature.
Store in an airtight container.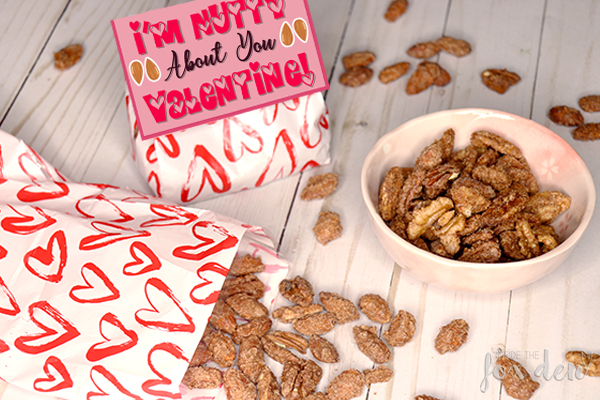 While these candied nuts are perfect to munch on at home, they can make really cute gifts too! Throw some in a treat or Ziploc bag and you have an easy Valentine's Day snack to give out!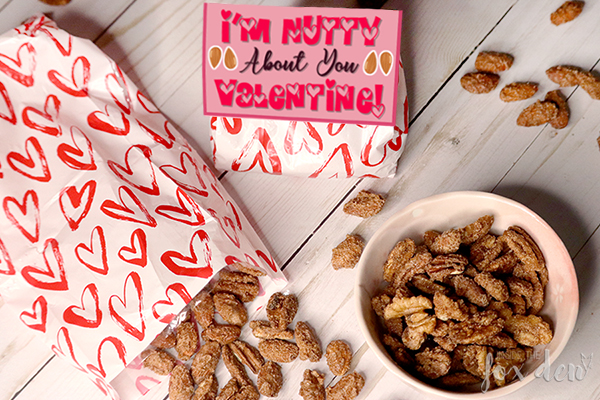 Free "I'm Nutty About You" Printable Bag Topper – Treat Bags
Free "I'm Nutty About You" Printable Bag Topper – Ziploc Bags ---
Liked this Candied Nuts recipe and Printable Valentine?
Check these other Valentine's Day posts!