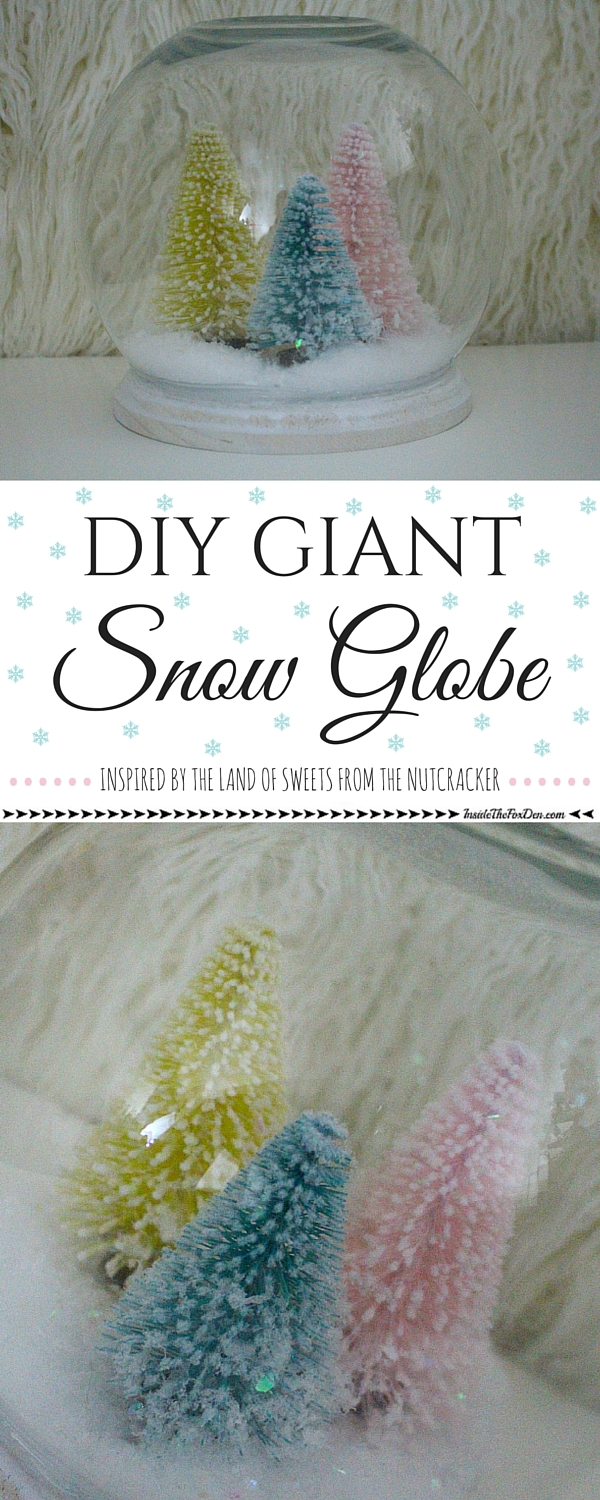 Hi friends,
Have you checked out the #MerryBlogmas link parties yet? There's some awesome creativity happening over there! To celebrate Blogmas in my own way, and continue with my Holiday Hootenanny, I've decided to post once a day leading up to Christmas! This week's party is all about decor so get ready for some awesome Christmas decor posts headed your way!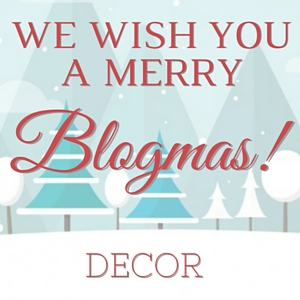 1 | 2 | 3 | 4 | 5
This Christmas has been so much fun! I've loved all of the decor projects I've done so far, but this is probably my favorite. Like,in the history of ever. As I was putting up my tree and all of my decorations, I came to the shocking realizations that I didn't have a holiday snow globe. I love snow globes, why didn't I have one? I searched and searched for one in stores that would work with my decor, but couldn't find anything. So, I decided to make one instead!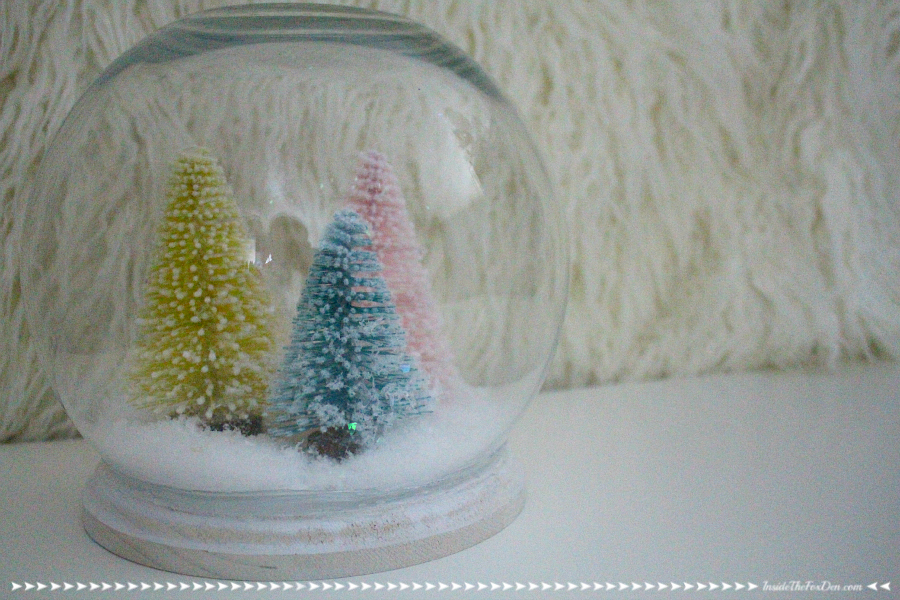 Supply List
glass bowl, 8″ dia.
circular wooden plaque, 7″ dia.
white paint
item(s) to place inside
hot glue & glue gun
fake snow
duct tape
Instructions
1. I took my circular wooden plaque and painted the whole thing white. Let dry.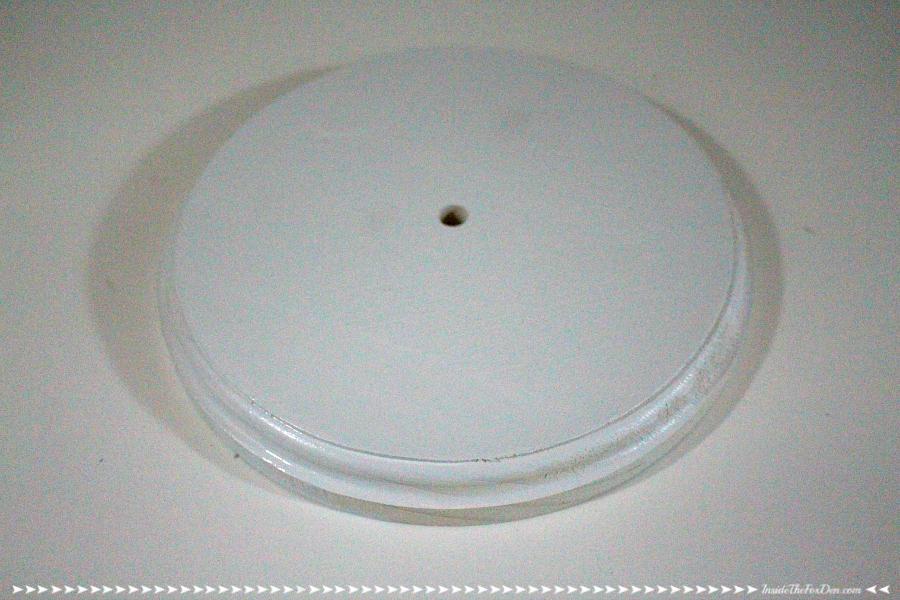 2. While that was drying, I removed the stickers from the bottom of the glass bowl and cleaned the inside.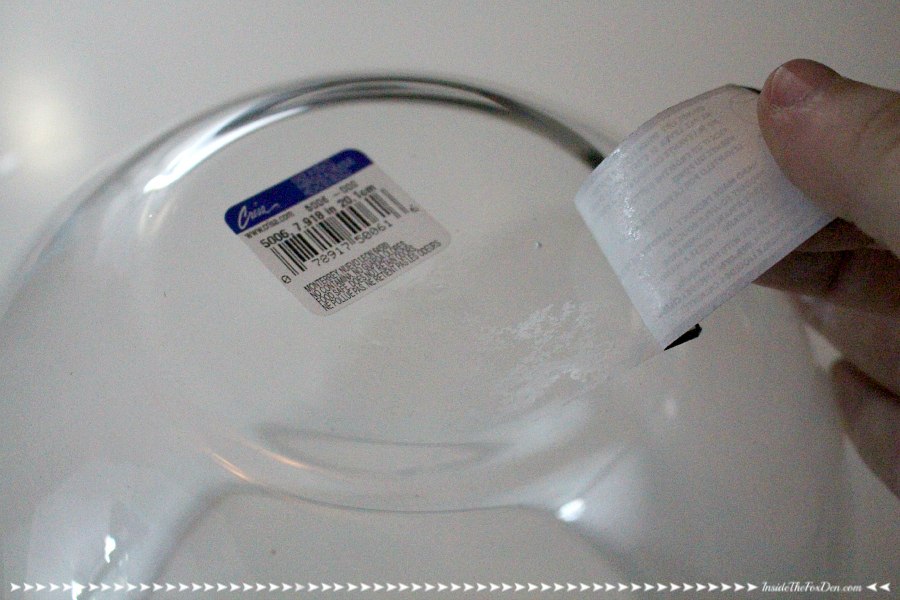 3. Once the plaque was dry, I had to decide what I wanted inside of the snow globe. I picked up these bottle brush trees from Target. They fit in with my decor and colors perfectly. I used 3 of them; 2 big and 1 little.
4. I applied a bit of hot glue to the bottom of the trees and placed them in a triangular formation on the plaque.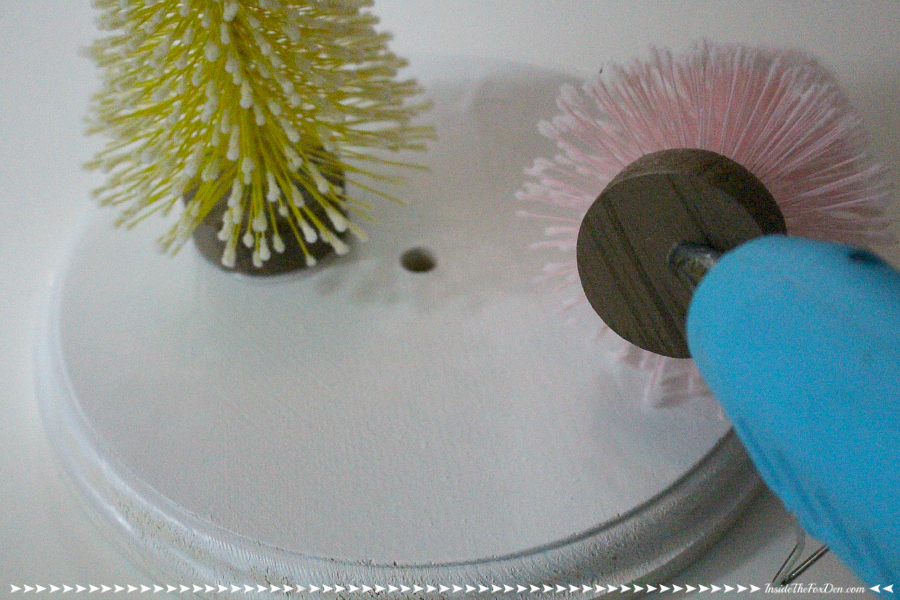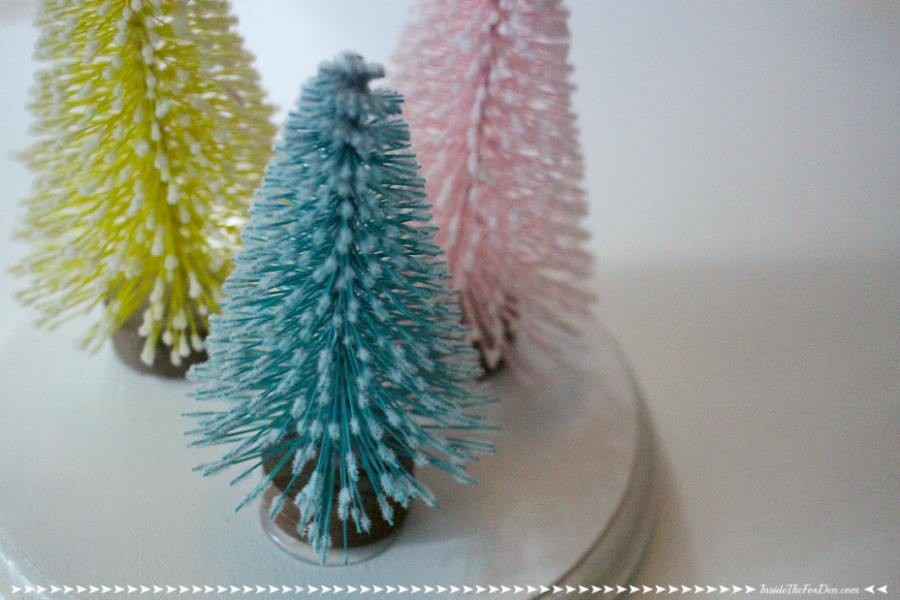 5. I took the glass bowl and put about a 1/2 cup of fake snow in. I bought 2 kinds, regular and iridescent, and mixed it well.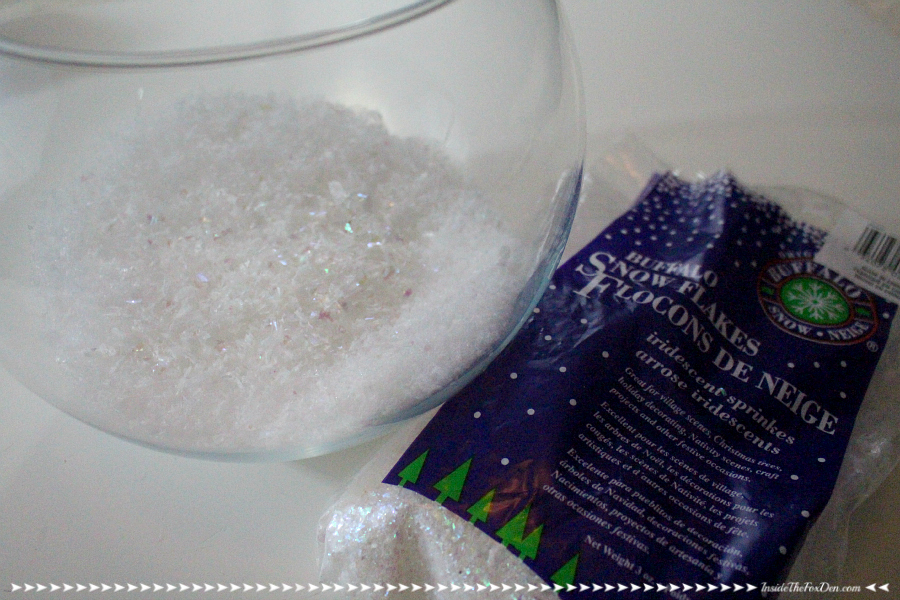 6. I applied some hot glue to the edge of the bowl and placed the wooden plaque with the trees on it. Press firmly together.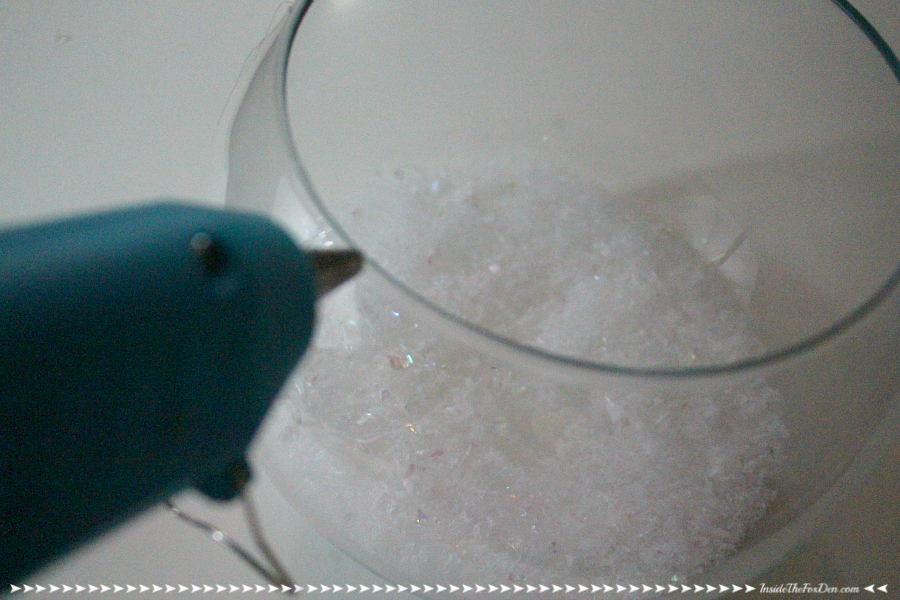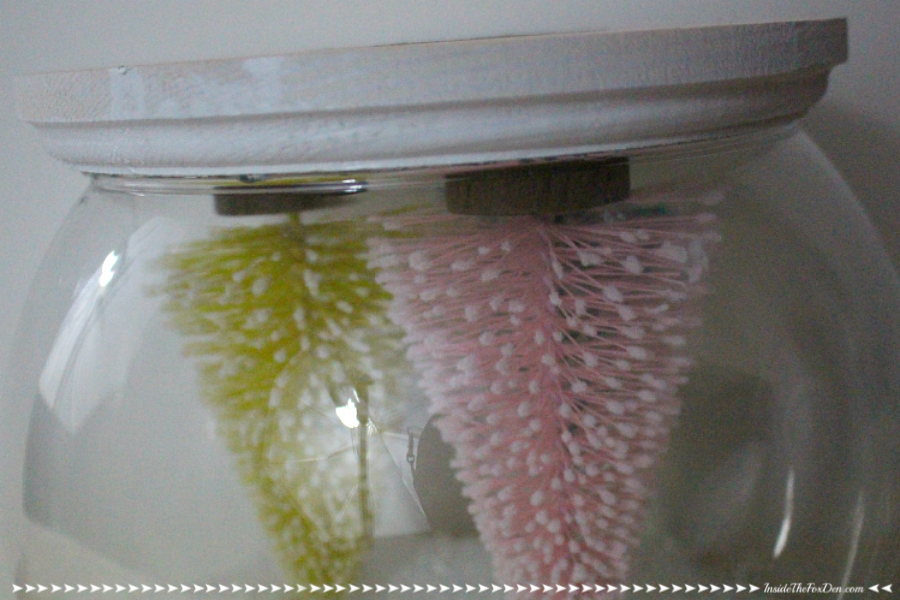 7. Because the wooden plaque's original purpose was a clock base, it had a small hole in the center. I took a bit of duct tape and sealed it up. I didn't want to cover it permanently on the off chance that I would need more snow or need to take some out.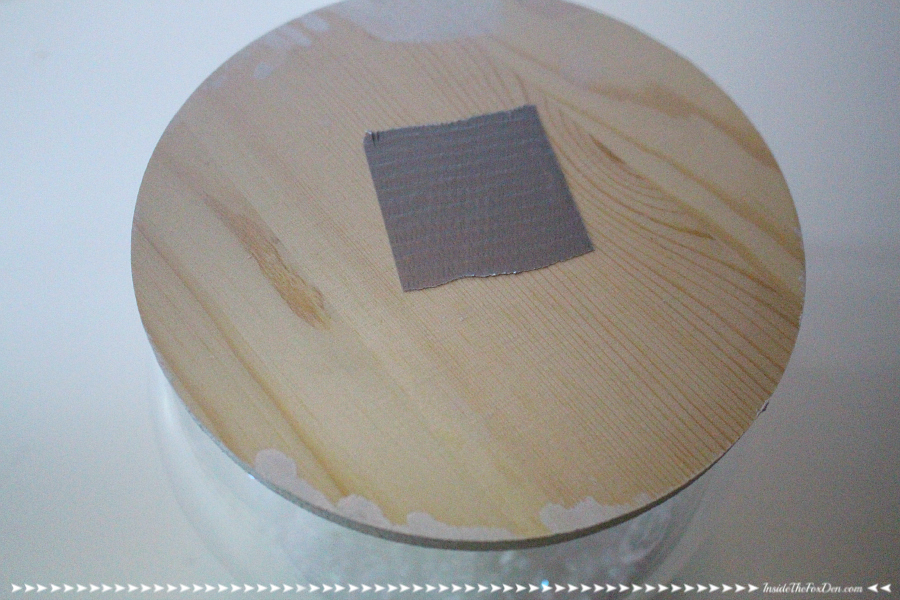 8. Flip it over and shake it up!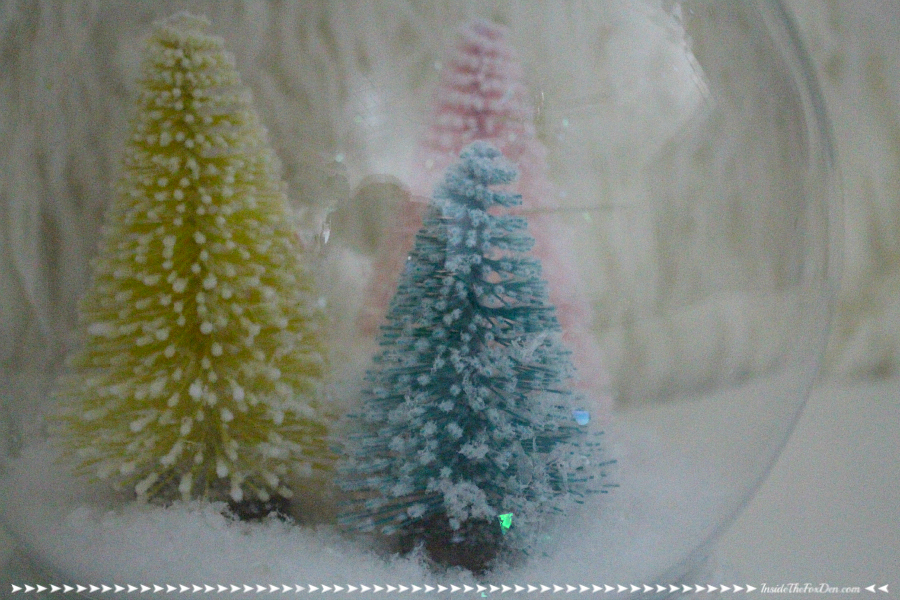 Again, this is probably my most favorite Christmas DIY ever. It looks like a scene plucked out of Nutcracker!
What's your favorite piece of holiday decor?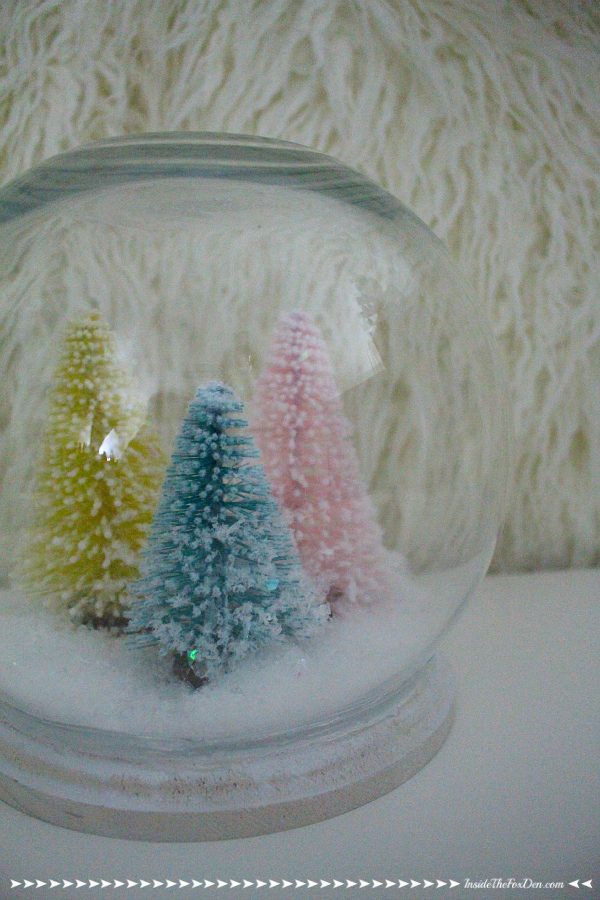 Be sure to stop by the #MerryBlogmas decor link party and link up your most festive posts!