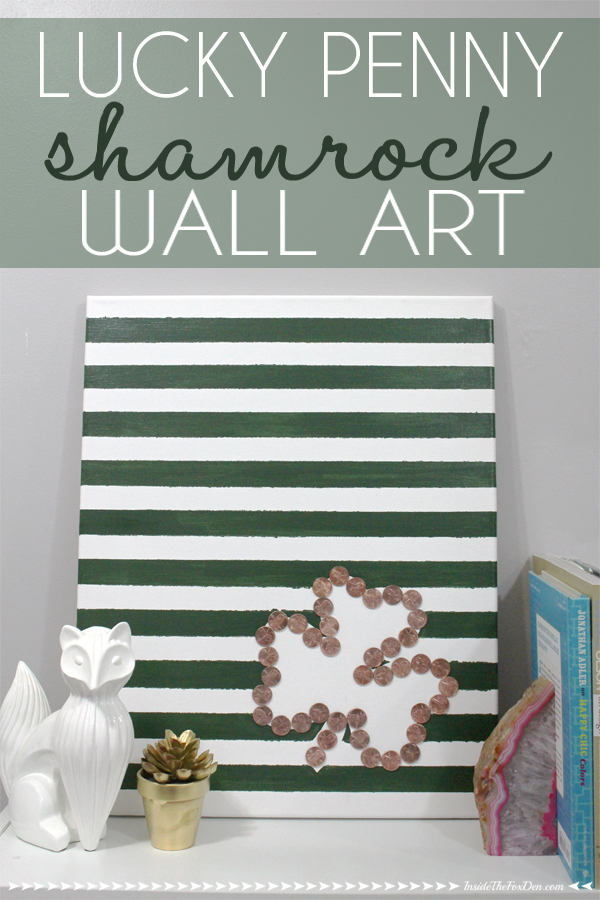 Hi friends,
When I think of St. Patrick's Day I think of the generic things; green, shamrocks, luck, etc. I wanted to add a little St. Patty's day inspiration to my decor, so I tried to think of a way to incorporate all of those things. I had an extra canvas, some green paint, and knew I wanted to include a shamrock somehow. I wanted to use something unique, so that's exactly what I did.
Supply List
Instructions
1. Take your canvas and apply the painter's tape in stripes.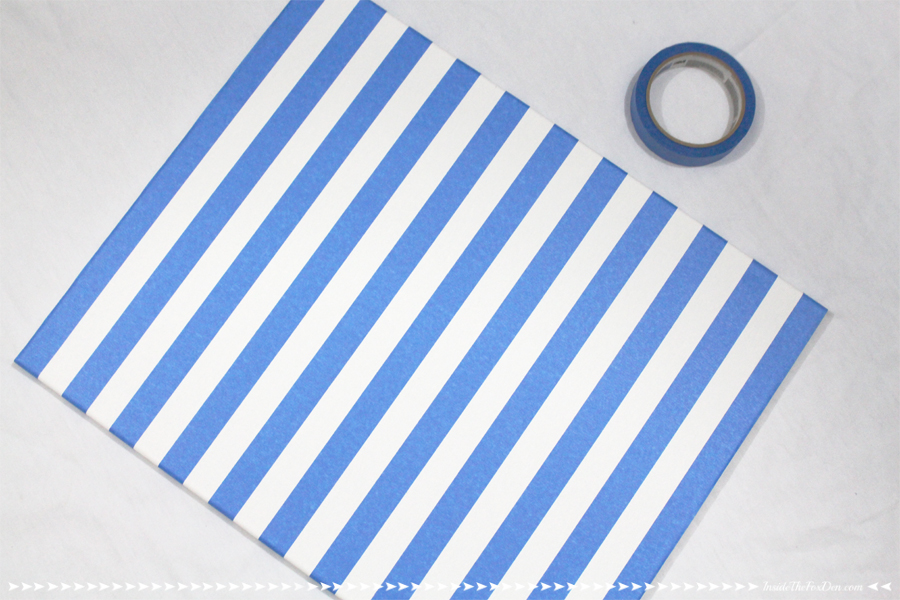 2. Because I didn't want any paint in my finished shamrock, I cut out a shamrock outline and traced it onto the canvas.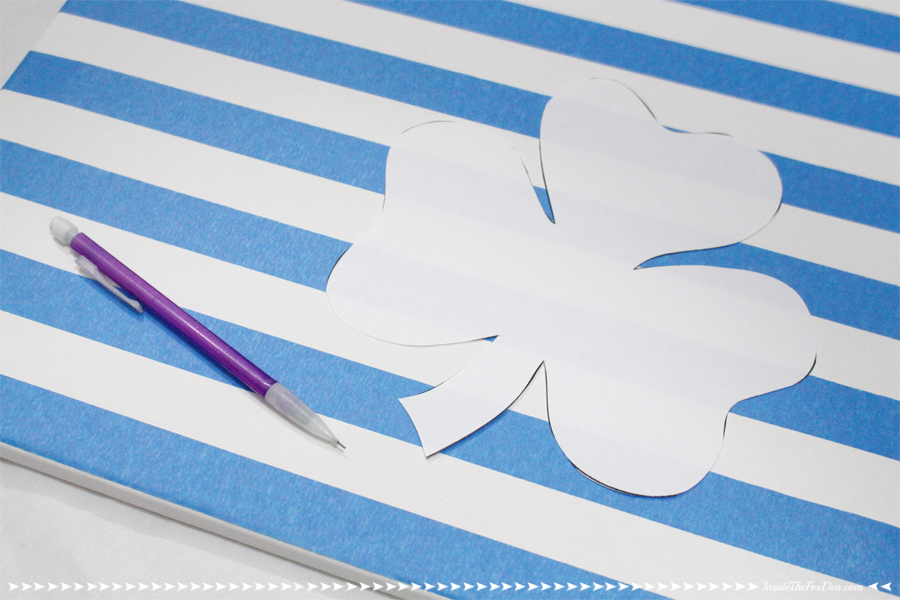 3. Using a small paintbrush, I painted around the outline first and then used a bigger brush for the stripes. I applied 2 coats to get the color I wanted. Once dry, remove the painter's tape.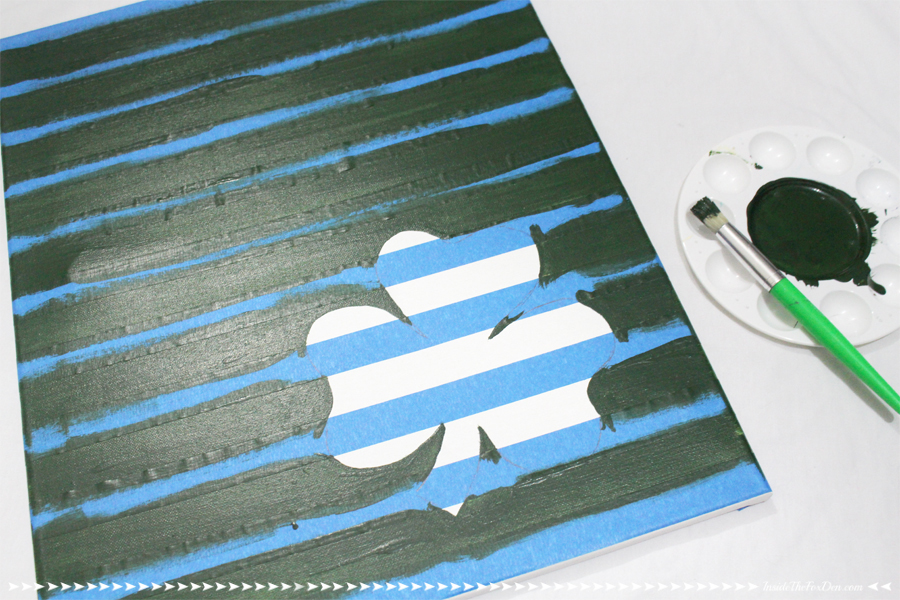 4. I picked out some of my shiniest pennies from my wallet and placed them on the shamrock outline. I had some other pennies that I tried to shine by using the vinegar and salt method. It doesn't work. Don't do it. Trust me. Then, one by one, I glued them onto the canvas. Let dry.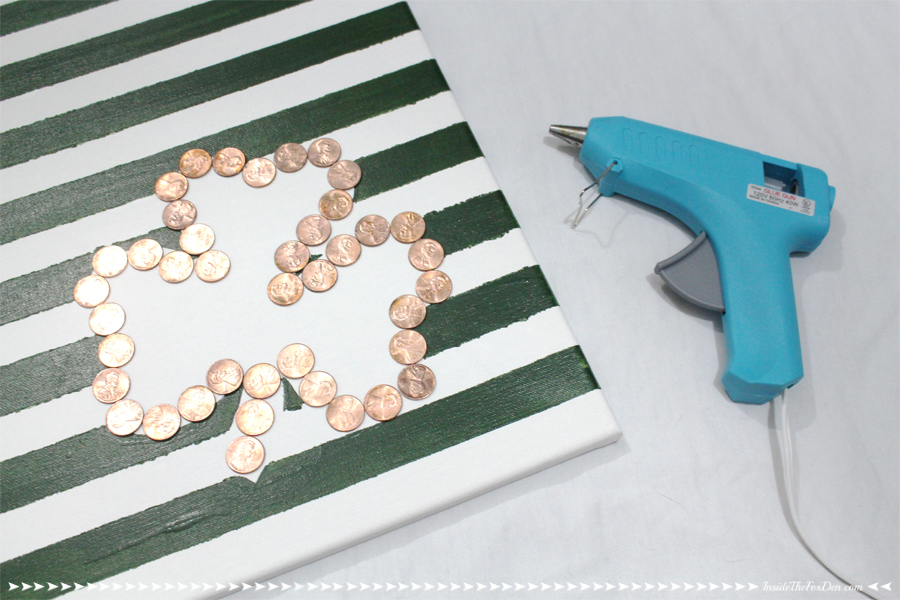 5. Put it on display!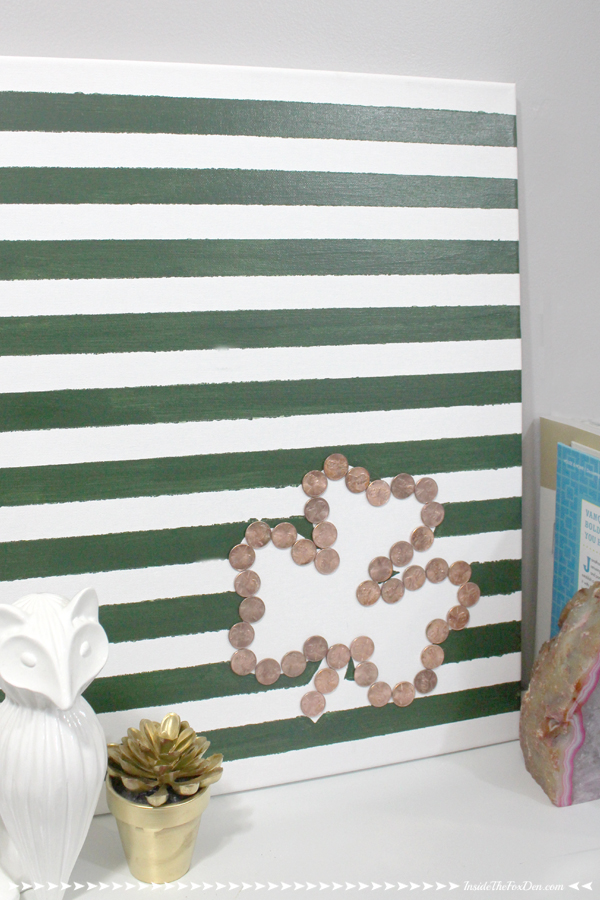 I actually really love this! It kind of reminds me of something Kate Spade-y. And I love that it doesn't look out of place with my existing decor and that I can pop it in and out. How do you decorate for St. Patrick's Day?