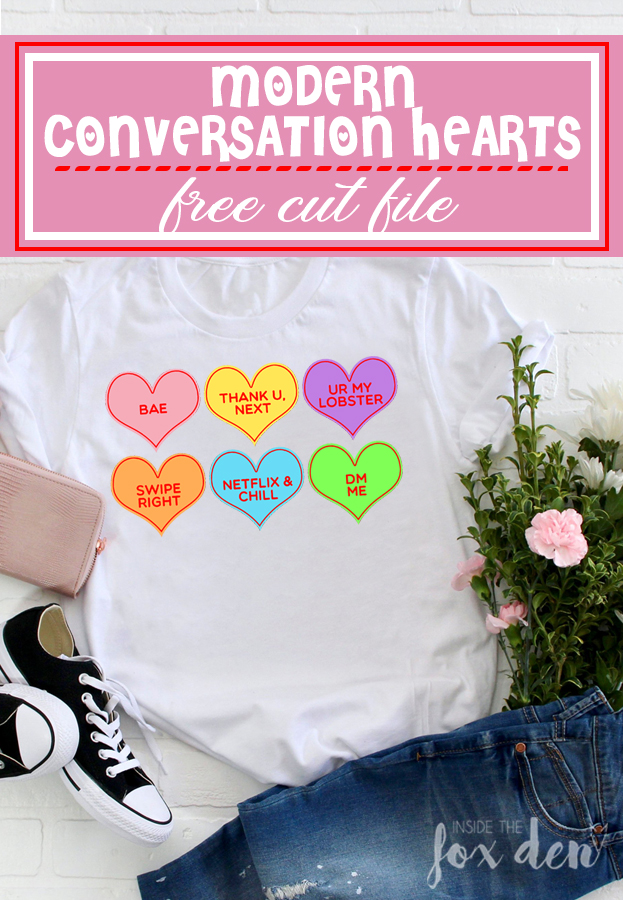 Hi friends,
Did you hear the news? For the first time in years there won't be any Necco's Sweetheart candies for Valentine's Day! We should just cancel the holiday now. Seriously, they were weird, chalky, crunchy, powdery, tasted like medicine, and they were awesome!
I'm very, very sad that they're no more. Yeah, I know that other companies make them but they're just not the same. #I'mAnOldLadyAndI'mSetInMyStubbornWays
I've seen lots of blogging friends pay homage to the late, great candy in their own way and I decided to jump on the bandwagon. Yinz know I love a good holiday-themed cut file, so I created Modern Conversation Hearts!
Inspired by Millennial phrases, these Modern Conversation Hearts are perfect to apply to a tote bag or a t-shirt that you can dress up or down. Just click on the link below to grab your free cut file!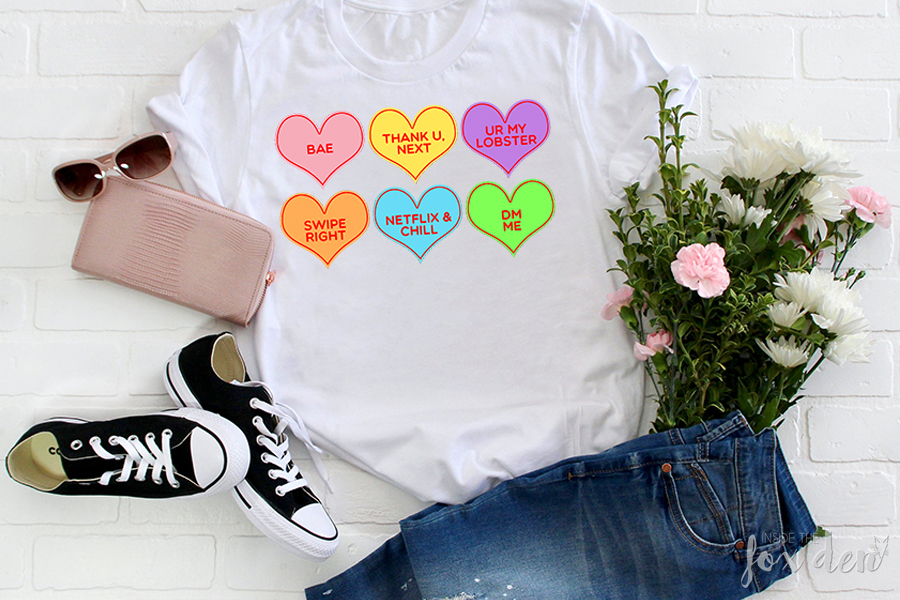 Free Modern Conversation Hearts Cut File
---
Loved it? Pin it!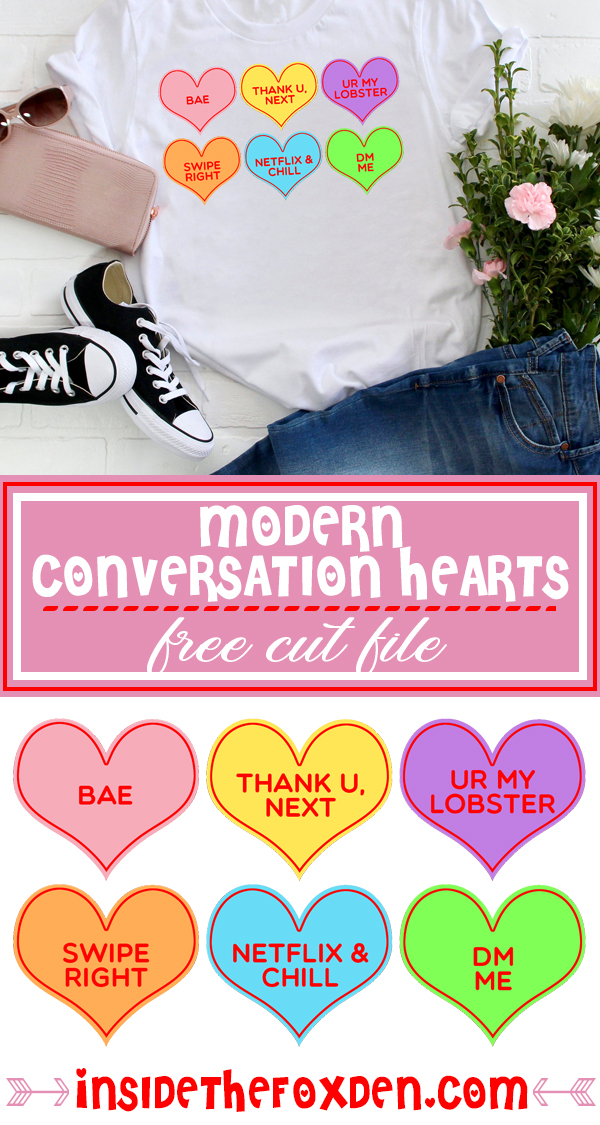 ---
Liked this Modern Conversation Hearts free cut file?
Check these other free cut files!