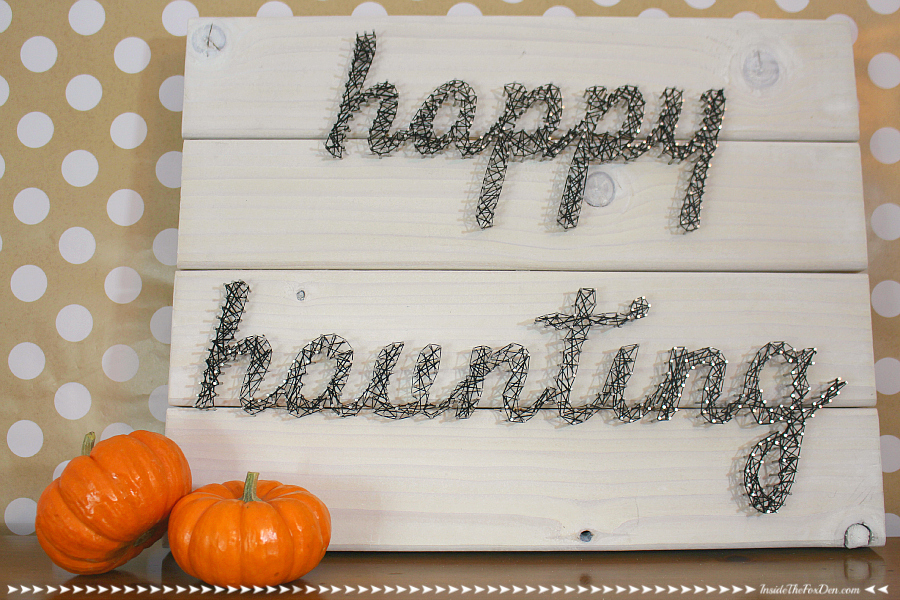 Hi friends,
When I decorate for any holiday, I try and find decor that will fit in with my everyday items. Halloween is no exception. I'm still trying to figure out the exact style I want in my house, and I'm not 100% there yet, but I'm definitely drawn to all things rustic and industrial. If you add a chic element in there, I'm sold.
I wanted to add a Halloween sign to my decor, and decided to create it based on those design elements!
Supply List
2×4 stud, cut into four 18″ pieces
1/2″ square dowel, cut into two 13″ pieces
white paint
water
paintbrush
palm sander / sandpaper
nail gun (optional)
hammer
nails
black embroidery thread
Instructions
1. To make the sign itself, I cut a 2×4 stud into four 18″ pieces and ran them horizontally. I then took a 1/2″ square dowel and cut it into two 13″ pieces and attached them to the back vertically. I used my nail gun (seriously, the best investment), but if you don't have one you can always nail them together the old fashioned way. After the sign was secure, I sanded it down so that it was nice and smooth.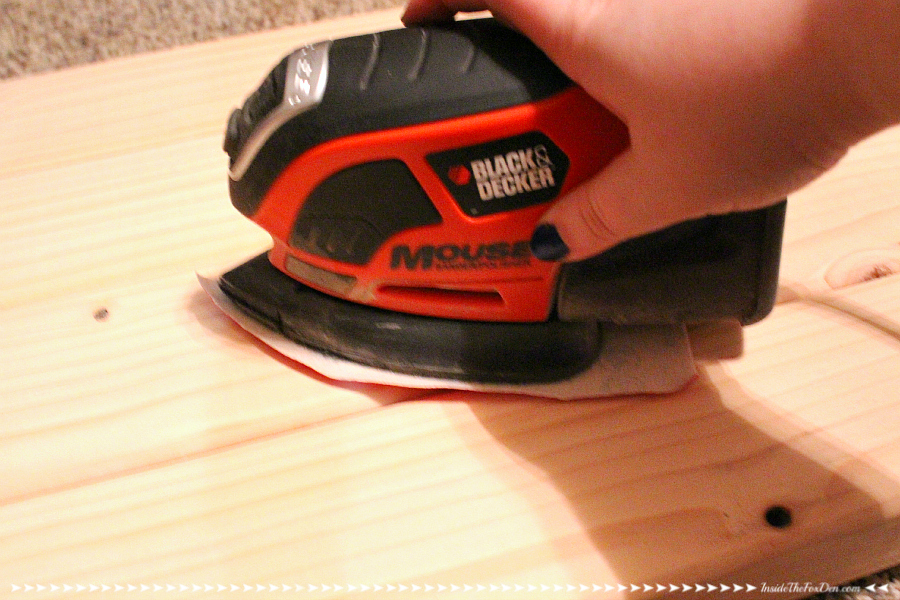 2. Once the sign was sanded, I had to decide how I wanted it to look overall. I didn't want to completely get rid of the wood grain or knots, so having the paint be opaque wasn't going to work. I chose to wash it instead so that it would be slightly translucent. To create the wash, I did a 1:1 ratio of water to paint. Mix well and apply to your wood with a paint brush. I did about 3 coats and really liked how it turned out. Let dry overnight.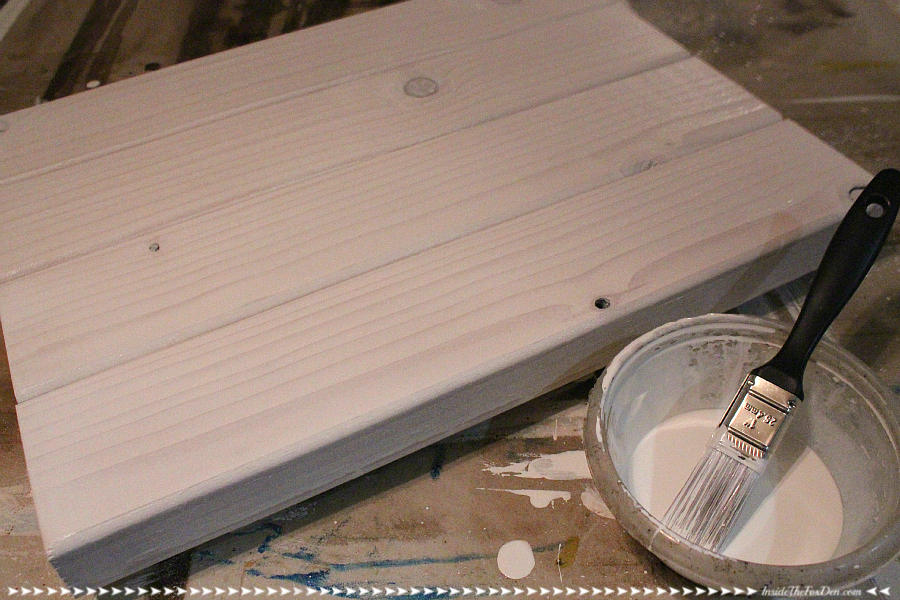 3. Once it was dry, I cut out my "Happy Haunting" printable and placed it how I wanted on the wood. Secure with tape.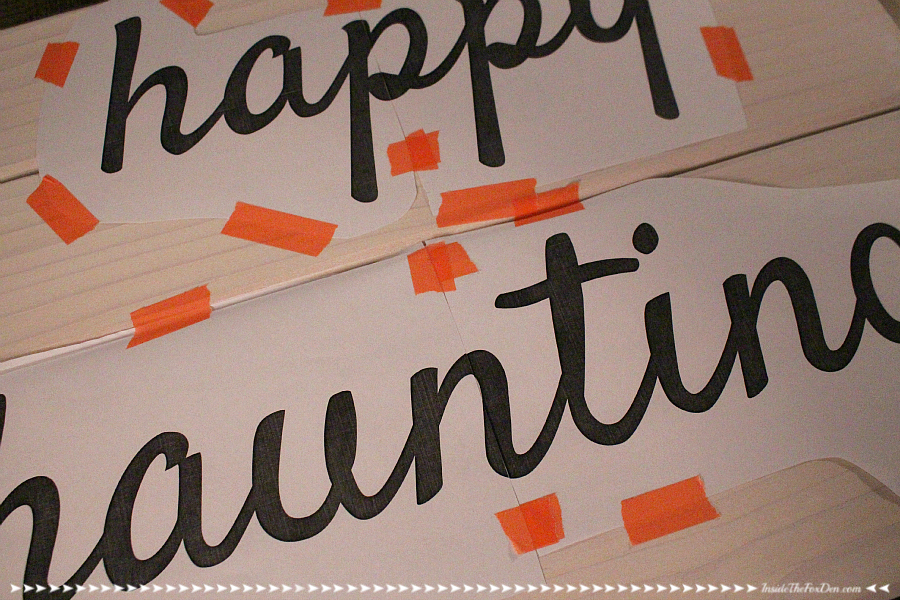 4. Stop! Hammer time! I placed my nails about 1/4″ apart from each other so that, once completed, the phrase would be able to be easily read.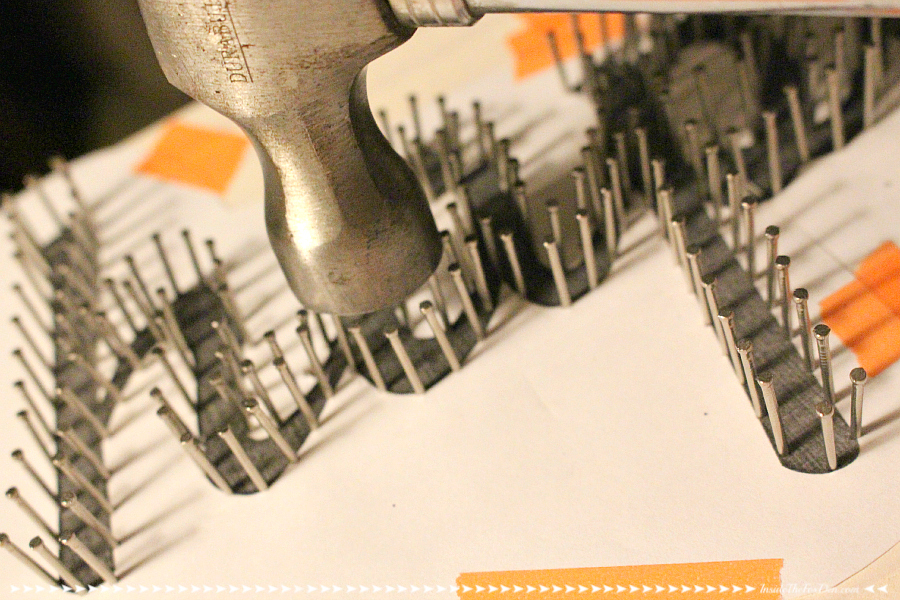 5. Whew, that was a lot of hammering. I rewarded myself by eating my body weight in a few pieces of Halloween candy.
6. Now comes my favorite part, the "stringing". I find it extremely relaxing and almost therapeutic. I made a loop knot at one end of the string and attached it to a nail. String on, and on, and on. When I finished stringing the inside of the letters, to make the phrase stand out more, I strung around the outlines of all the letters.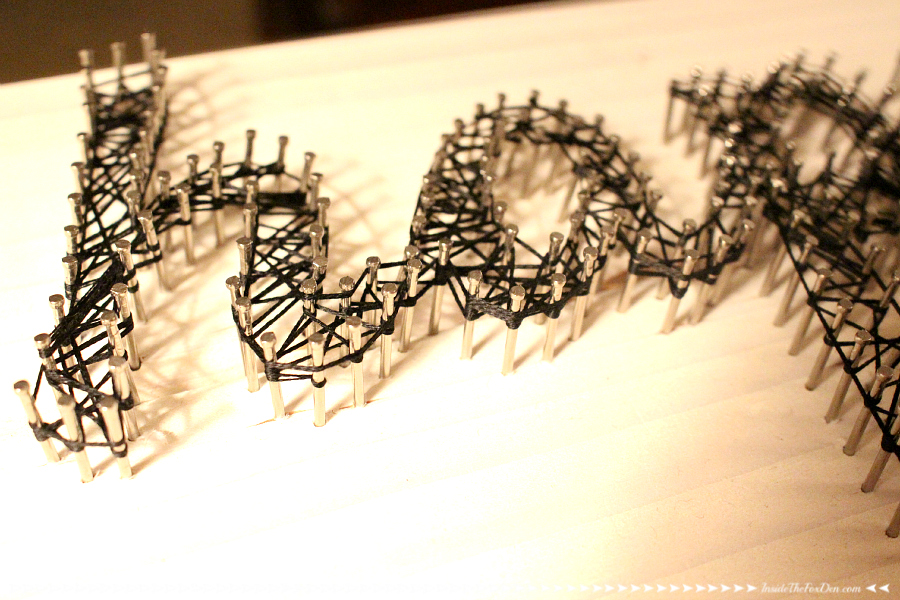 7. Display that beautiful work of Halloween art!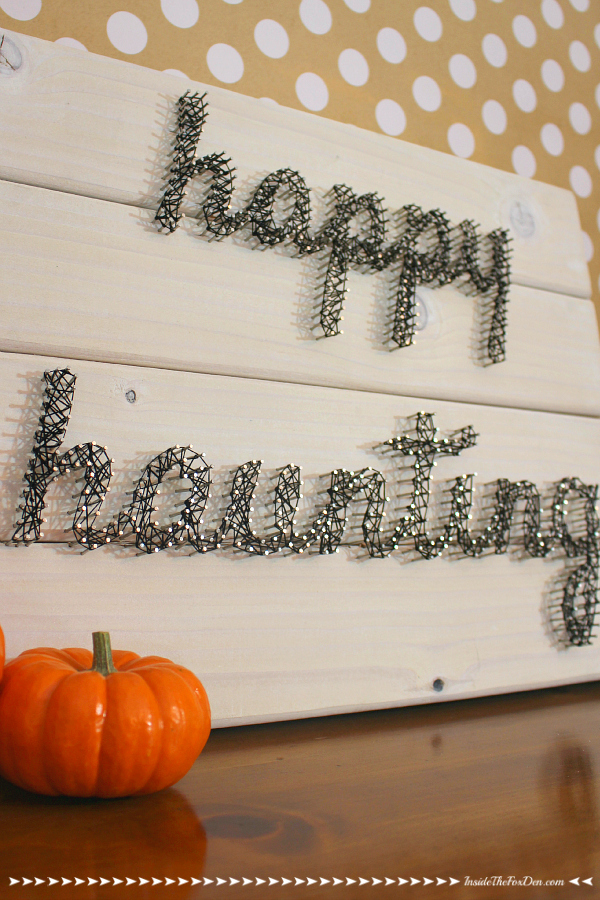 I love how this looks and how it flows nicely with my existing decor!
Do you guys go all out for Halloween decor or are you like me and prefer it simple? Let me know below!