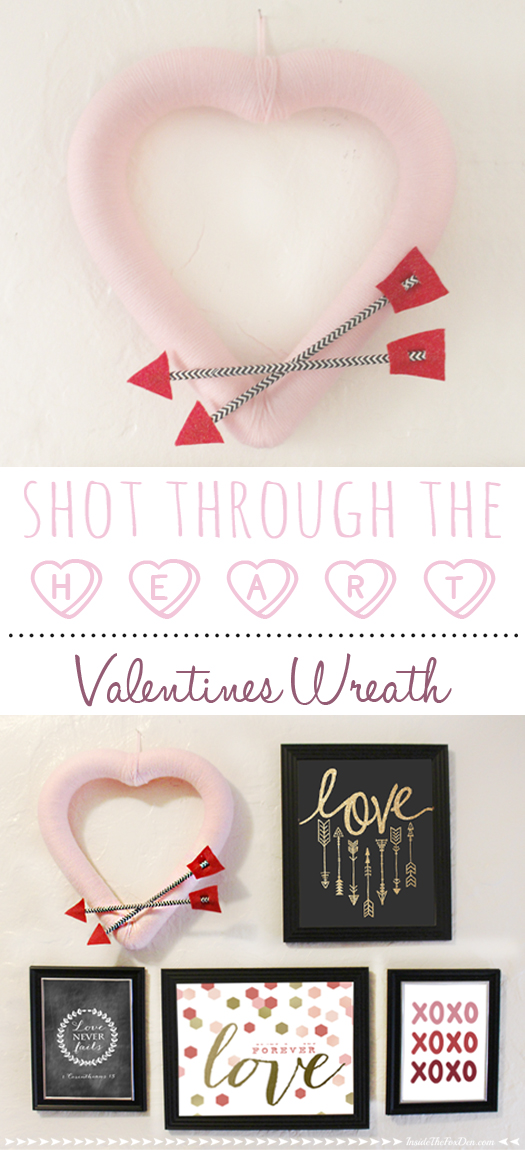 Hi friends,
I think I've mentioned this before but when holidays roll around, with the exception of Christmas, of course, I don't typically go all out with decorating. For Valentine's Day I add a few things here and there, but I don't want my house to look like it threw up pink and red hearts. Subtlety is key. Usually.
This year I decided to be a smidge bolder than I normally am and create a Valentine's Day gallery wall. Everyone has their way to create the "perfect" gallery wall, but I like to incorporate both images and 3D objects. But I didn't have any Valentine-y objects to add to it. I liked the idea of a wreath, and when I found a small heart wreath form, I knew that it would be perfect!
Supply List
12″ heart wreath form
pink yarn
2 paper straws
red glitter felt
hot glue & glue gun
Instructions
1. Begin by gluing one end of the yarn to the top of the heart wreath form. Let dry.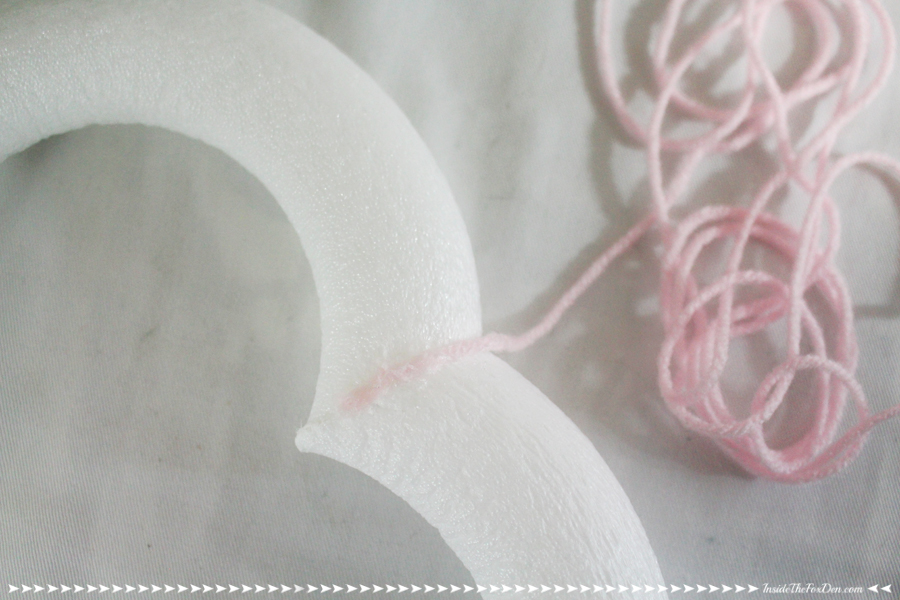 2. Put something on Netflix (I'm currently binge-watching Parks & Rec) and wrap your yarn around and around. It feels like it will take forever, but I promise that it doesn't. ;) Once it's all wrapped, cut the yarn and glue the end down. Let dry.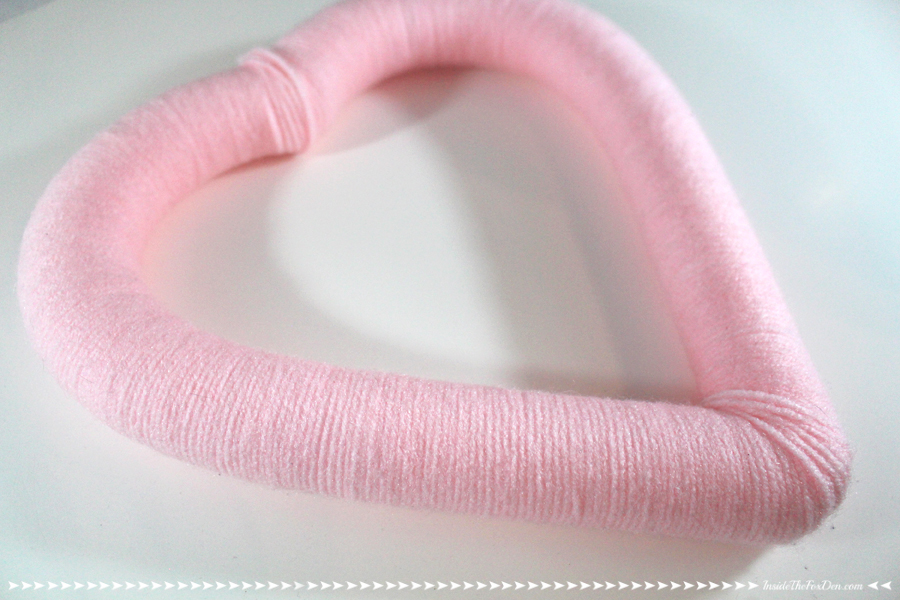 3. While that's drying, cut 2 triangles and 2 trapezoids out of the red glitter felt. Fold the trapezoids in half and cut 2 small slits for the straw to slide through.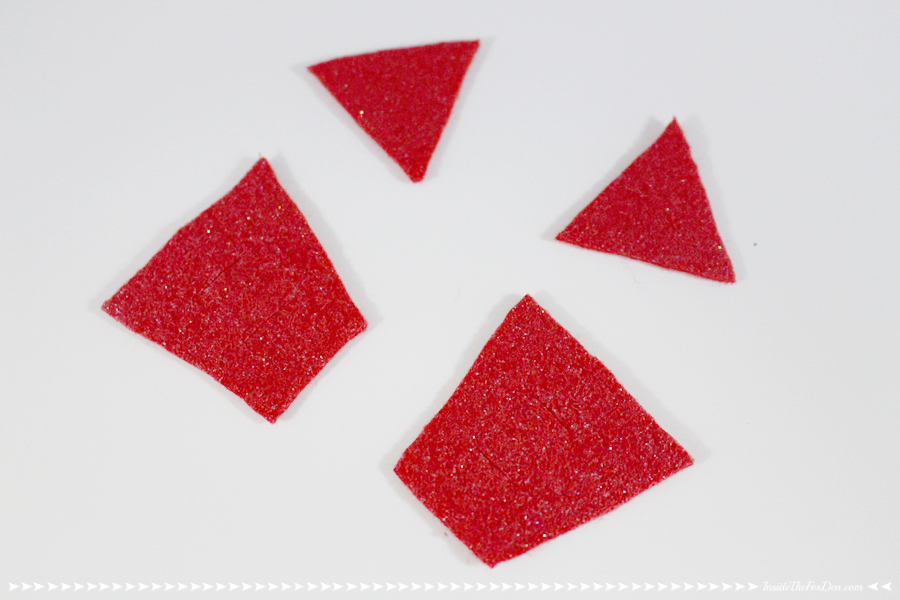 4. Slide the straw through the trapezoid and adhere with glue. Let dry. Glue the triangle to the opposite side. Let dry.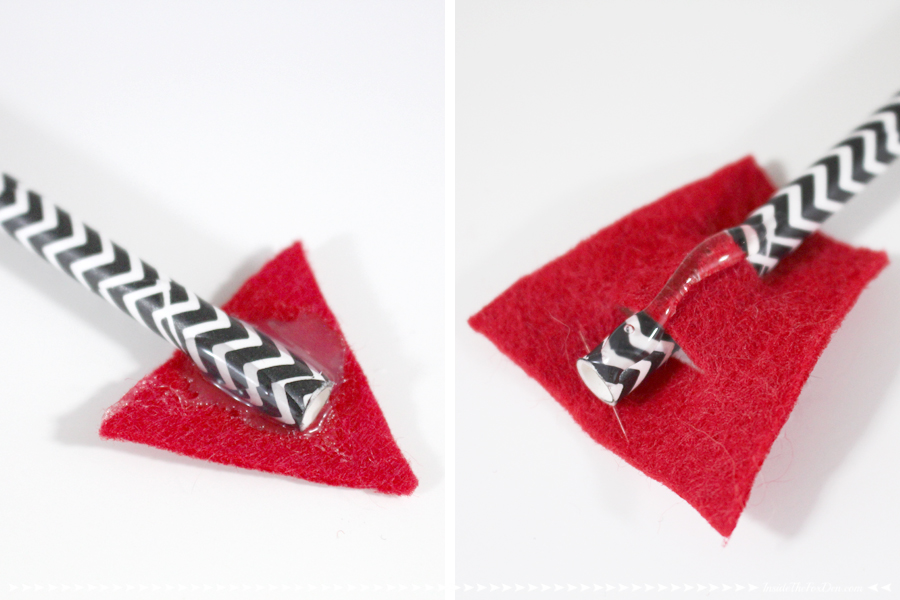 5. Once your arrows are completely dry, place them on the heart wreath where you'd want them to be glued down. Mine overlapped so I glued the bottom one first, let it dry, and then did the same for the top.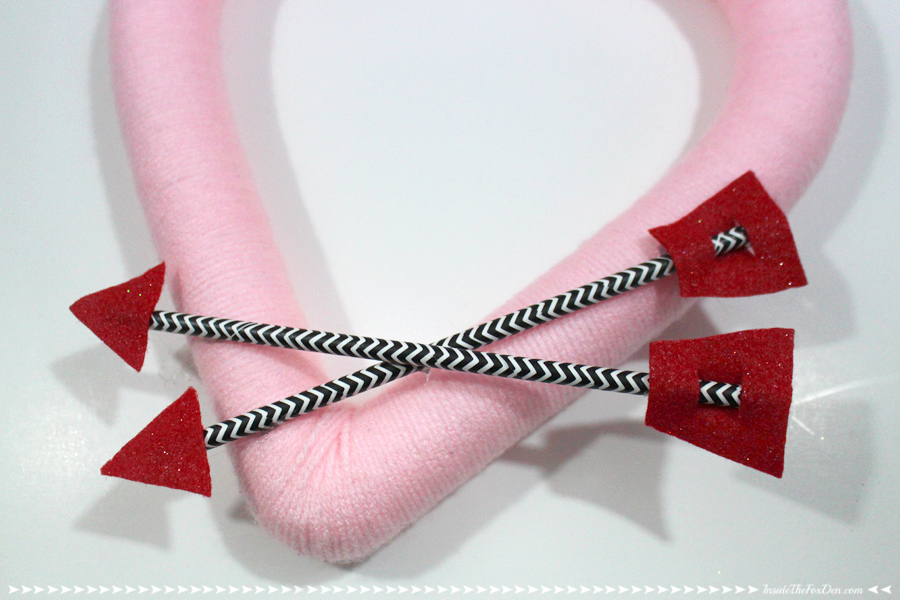 6. This is small enough that you could set it on a shelf, or you could cut a bit of yarn and glue it to the back in a loop so it can hang. I did the latter and added it to my gallery wall!
I love these Valentine's Day themed printables that I found around the web. People out there are crazy talented. You can find them at their respective blogs below.
Love Arrows . 1 Corinthians . Forever Love . XOXO
How do you decorate for Valentine's Day? Is your decor more subtle or do you prefer to go all out? Either way, I'm sure it's awesome. ;)