This post may contain affiliate links for you to easily find products mentioned. If you click a link and make a purchase, I get a small commission which helps keep the Fox Den up and running. My complete disclosure policy, is here. While I did receive the stencil used in this post for free from Stencil Revolution, all opinions are mine alone.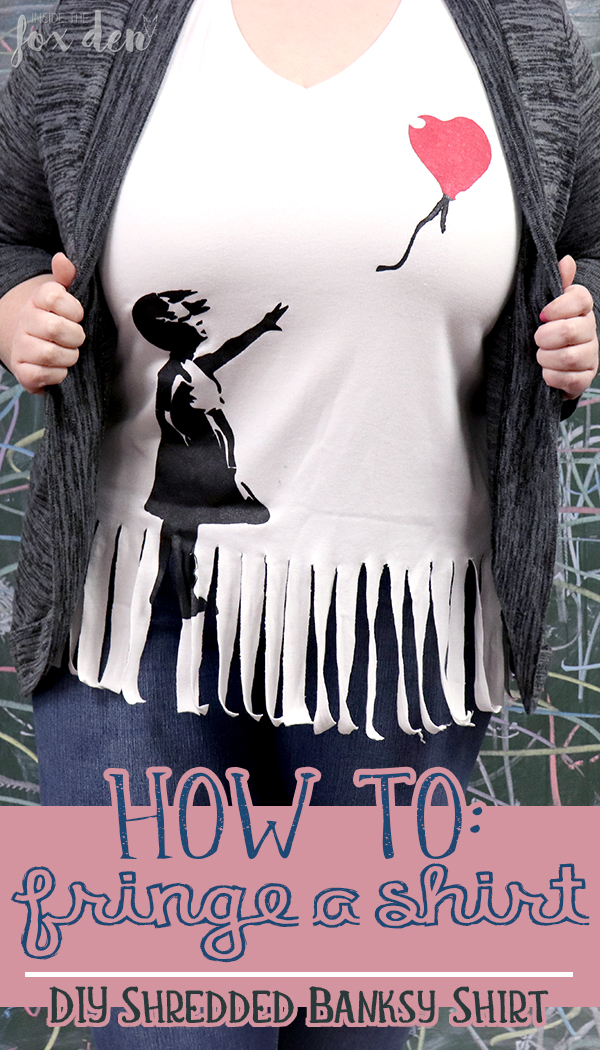 Hi friends,
Remember in October when Banksy shredded his own art at a Sotheby's auction? It was crazy! But also great for art teachers because it gave them (me) a chance to have discussions with their (my) kiddos about the artist, his type of art, and why they thought he shredded it.
"Girl with Balloon" has always been my favorite Banksy piece. So when I was sent this stencil from Stencil Revolution, I knew that I had to make an art teacherin' shirt out of it.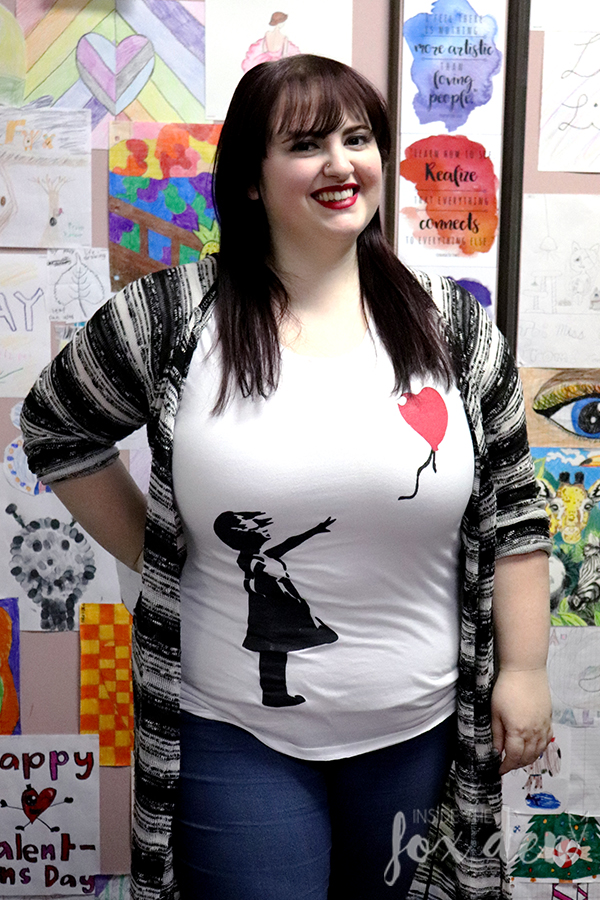 I made it, I loved it, and I wore it for Valentine's Day. But I wanted this shirt to be an accurate representation of Banksy's piece, shredding and all. So I decided to add fringe! It's really easy to do, just follow these four simple steps.
Supply List
Instructions
1. Follow the instructions in this post to learn how to use the stencil on fabric.
2. Once your fabric paint has dried, you need to set your paint because this will make it more durable and last longer. Set your iron to the highest setting allowed for the fabric you're using. Lay a pressing cloth over the painted area and iron the design for 10 seconds.
3. Now that you're design is set, it's time to start creating your fringe. Put your shirt on, inside out, and make a mark with a pencil where you'd like your fringe to end. Take the shirt off, fold it in half long-wise, and use a ruler to turn your mark into a line.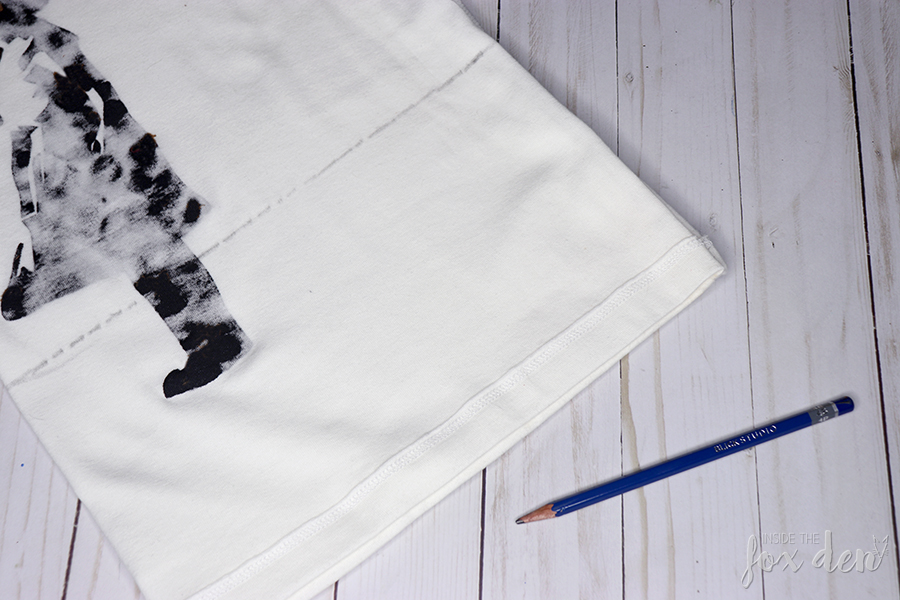 4. Using fabric scissors, cut off the bottom hem of your shirt.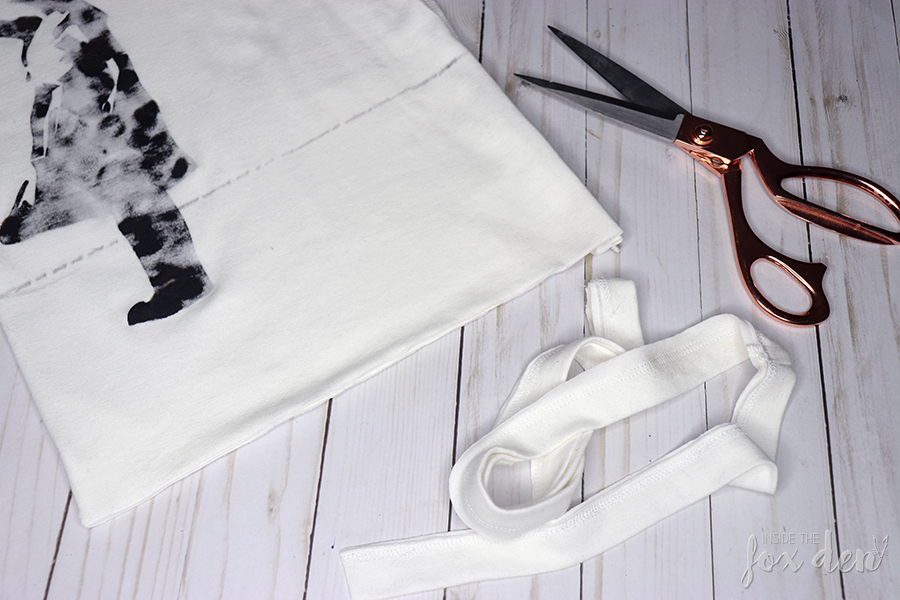 5. Using fabric scissors, cut 1/2″ sections up to your pencil line. Make sure you also go back and cut the left and right edges.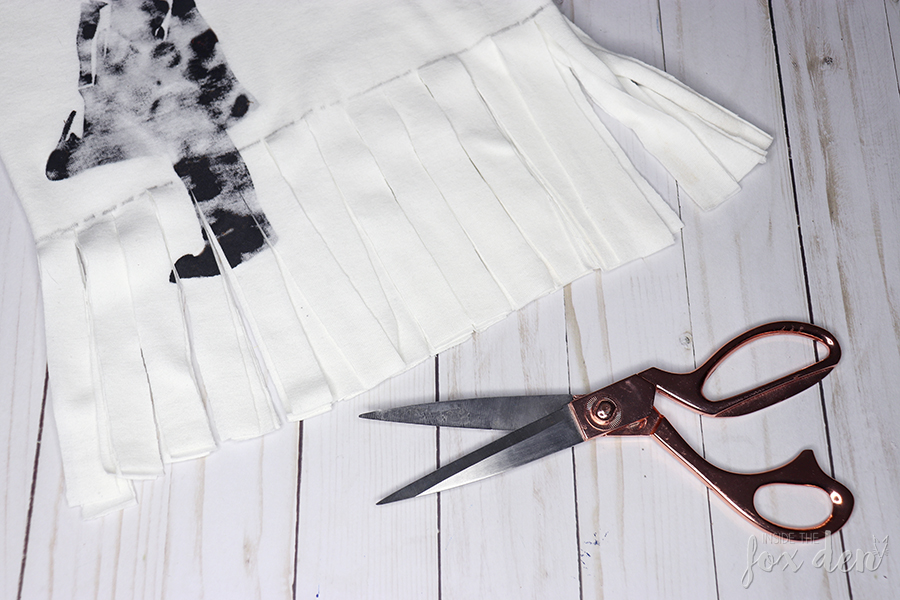 6. Take each strand that you cut and pull it down to stretch it out and to make sure that the edges don't fray.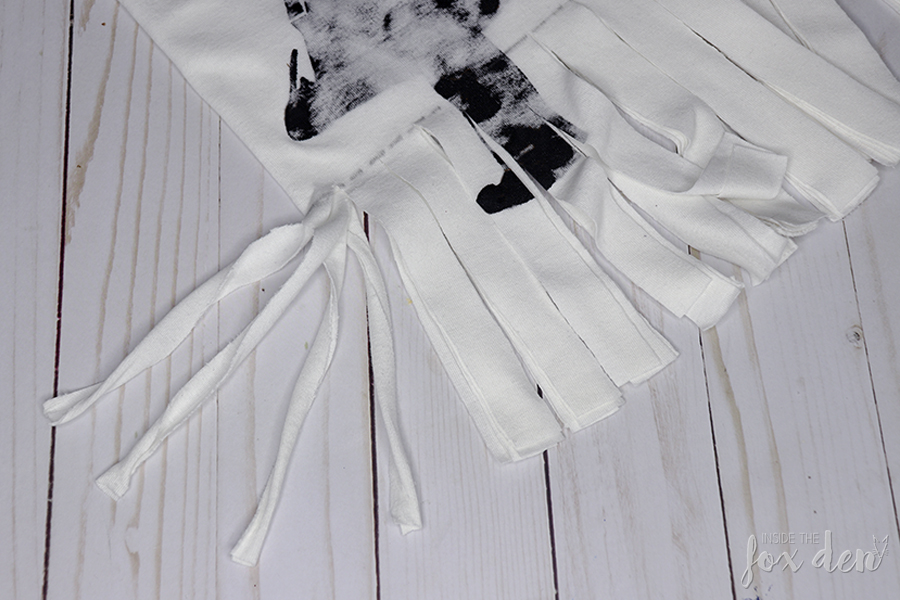 7. Now you've got the perfect Shredded Banksy Art recreation! I'm planning a Banksy unit with my elementary kiddos in the near future and I can't wait to wear this!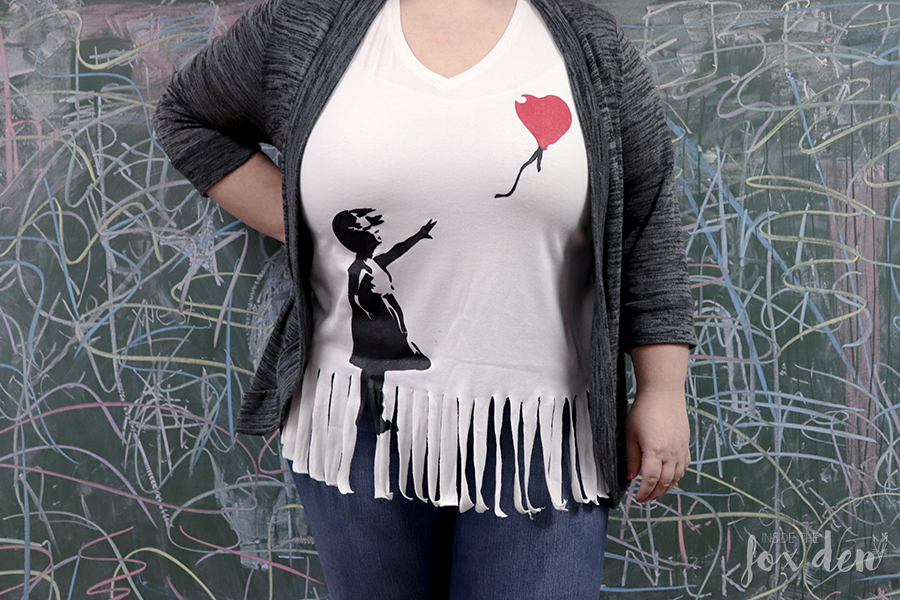 Because Stencil Revolution is so awesome and wants you to try some of these stencil DIYs for yourself, we're partnering and doing a giveaway! One lucky person will get $40 worth of stencils to use in a project! The rules are simple:
Find the photo below on Instagram and give it a like!
Follow @insidethefoxden on Instagram
Follow @stencilrevolution on Instagram
Write in the comments what project idea you have using Stencil Revolution's stencils and tag a friend.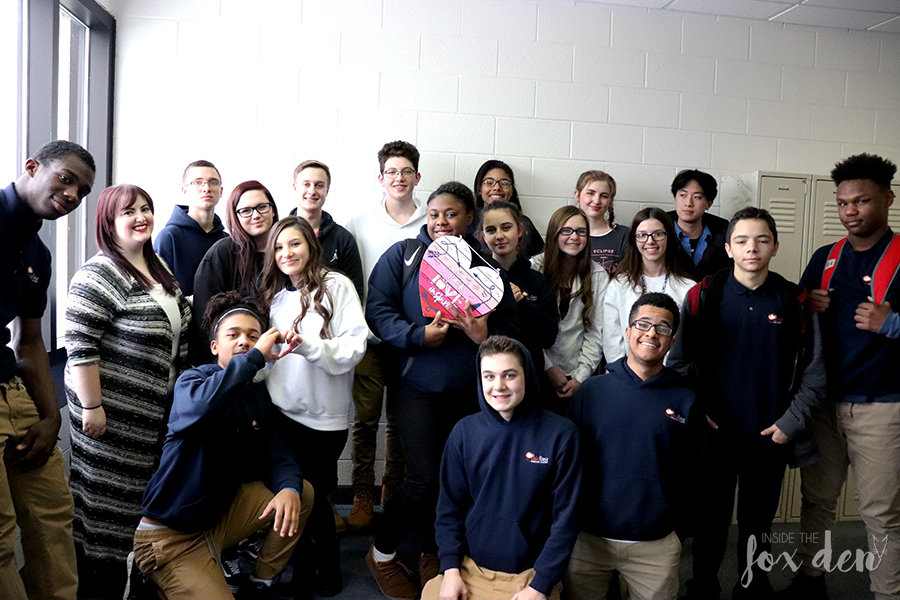 The giveaway will be open until Friday, February 22nd and is open to U.S. residents only.
---
Loved it? Pin it!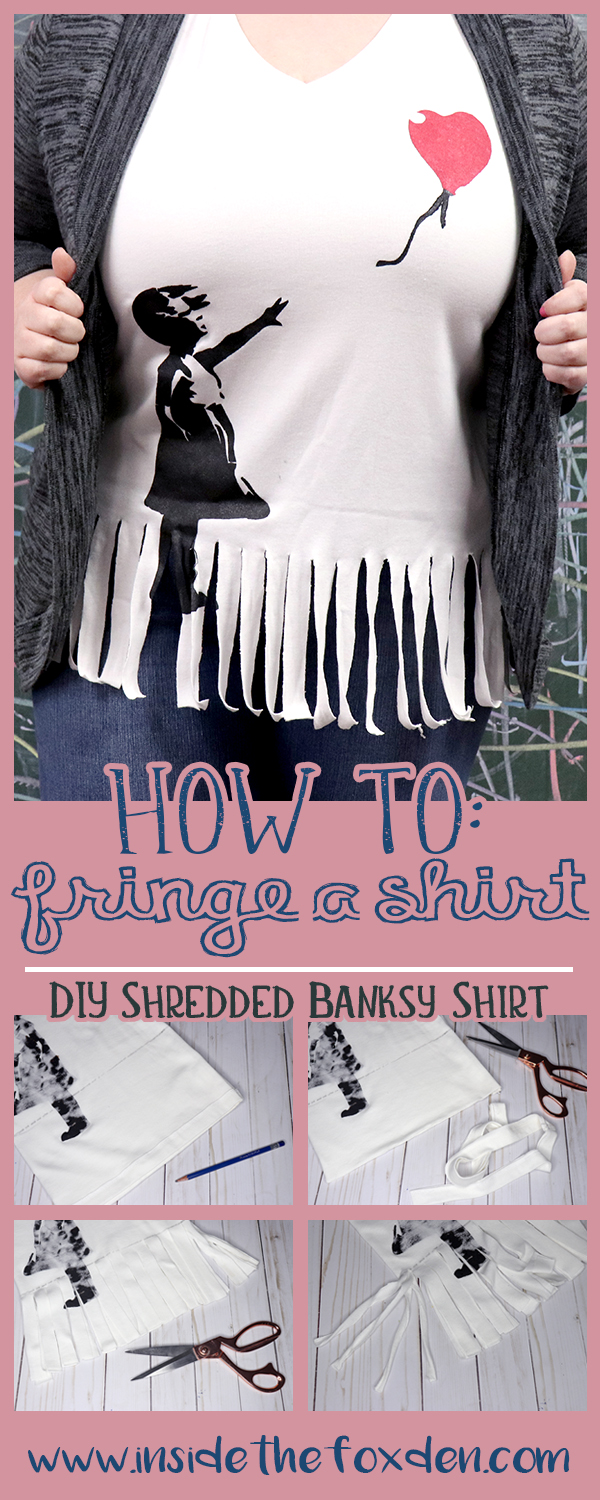 ---
Liked this DIY Shredded Bansky Shirt?
Check these other art-themed clothing projects!