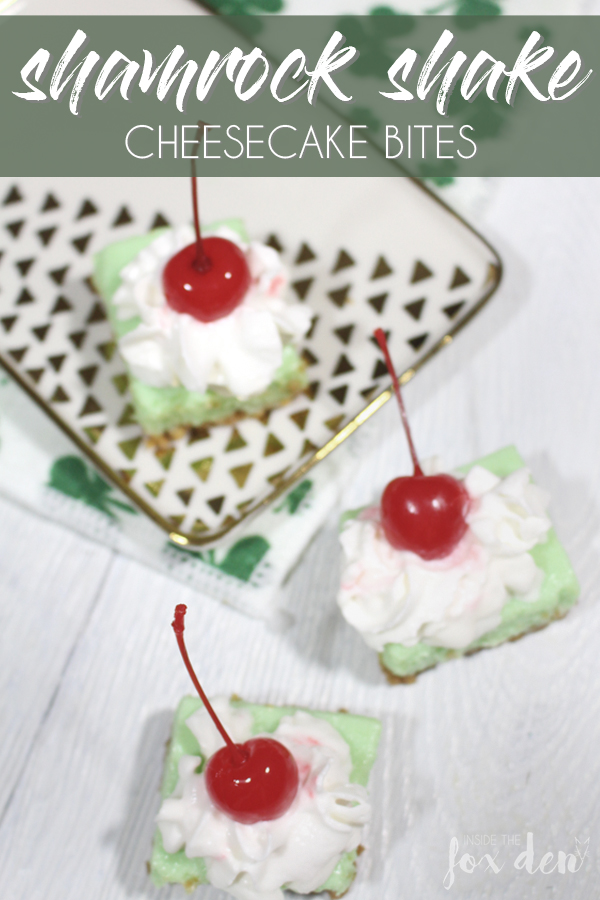 Hi friends,
There is nothing that screams "Spring is almost here" more than McDonald's annual release of their Shamrock Shake. It is absolutely one of my favorite things, although I don't really know why they made a chocolate flavor. Seems a little weird but I haven't tried it so I can't judge. Maybe it's like a thin mint….I digress.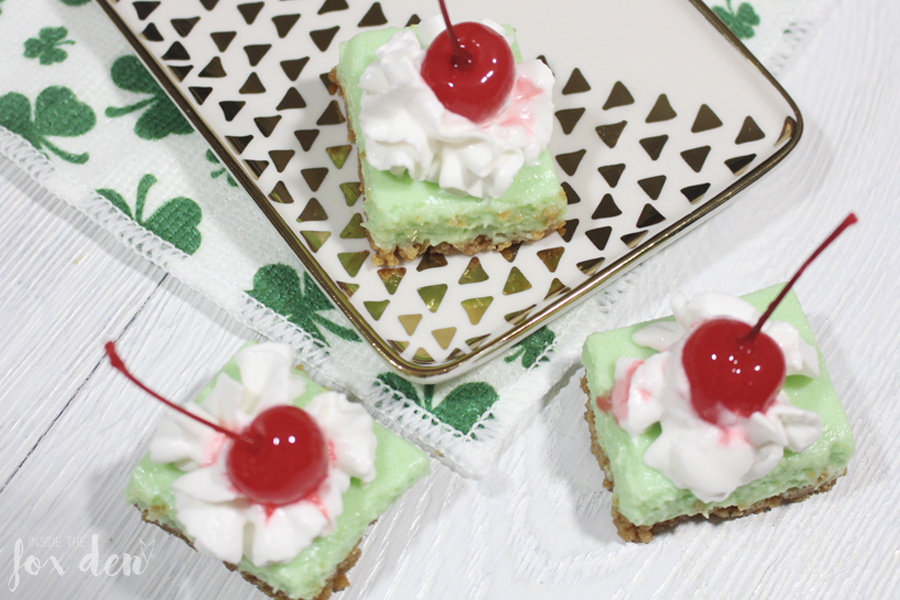 Another one of my favorite things is cheesecake. Seriously, it's the best. I have a teacher in-service coming up and I had planned on making a cheesecake, but I wanted it to stand out. I was drinking a shamrock shake recently, and I thought how good this would be in cheesecake form! Plus, yinz know I'm allllll about easy recipes so this one's even better because it's a no-bake shamrock shake cheesecake!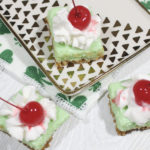 No-Bake Shamrock Shake Cheesecake Bites
2017-03-06 10:20:46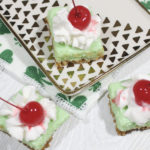 For the Crust
8 graham crackers, finely crushed
2 tbsp. sugar
3 tbsp. butter, melted
For the Filling
8 ounces cream cheese, softened
1 cup powdered sugar
1 cup whipped cream
1/2 tbsp. mint extract
1/2 tsp. green food coloring
For the Topping
Redi Whip / Cool Whip
Maraschino cherries
For the Crust
In a small bowl combine graham cracker crumbs, butter, and sugar. Mix together well.
In a square cake pan, line with aluminum foil.
Press the graham cracker mixture into the pan evenly and set aside.
For the Filling
In a large bowl, beat together cream cheese and powdered sugar until combined well. Slowly beat in whipped cream and mint extract until smooth. Add in the green food coloring slowly, until you achieve the desired color. Pour mixture into prepared graham cracker crust.
Refrigerate cheesecake until set. (I refrigerated mine overnight.)
To Serve
Once the cheesecake is set, take it out of the pan by pulling the aluminium foil out. Fold down the sides of the aluminum foil so you can access the cheesecake.
Using a knife, cut your cheesecake into small squares.
You can enjoy as is but I prefer to add a dollop of redi whip and a cherry on top!
Notes
You could also buy a no-bake cheesecake package from the grocery store and adapt as needed.
If you didn't want them to be mini bites you could make this in a pie pan or spring form pan.
Inside the Fox Den http://www.insidethefoxden.com/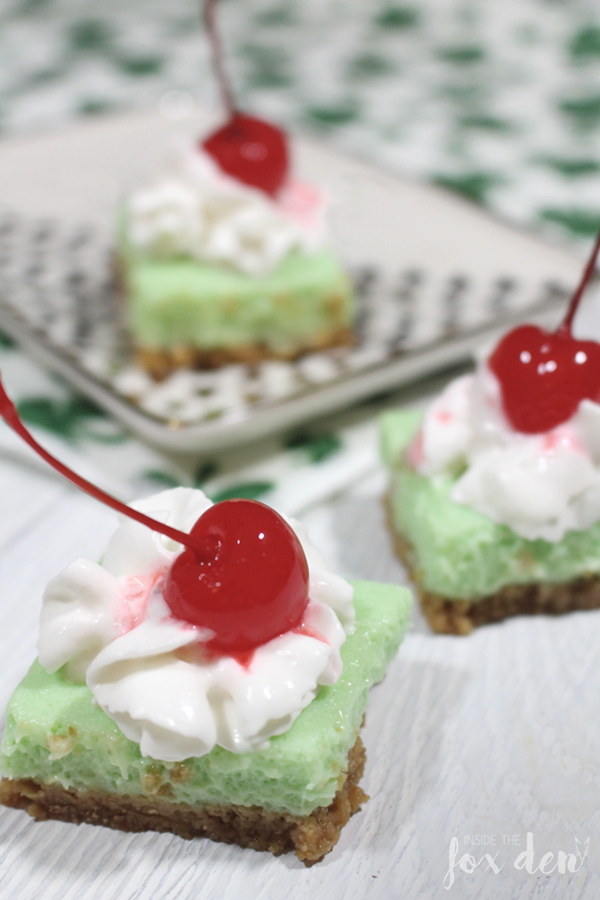 I think everything's better in mini form so I love how these are teeny-tiny shamrock shake cheesecake bites. And that way you can totally justify eating more than one! ;)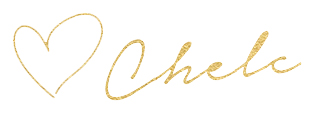 Want more St. Patrick's day posts? Check these out!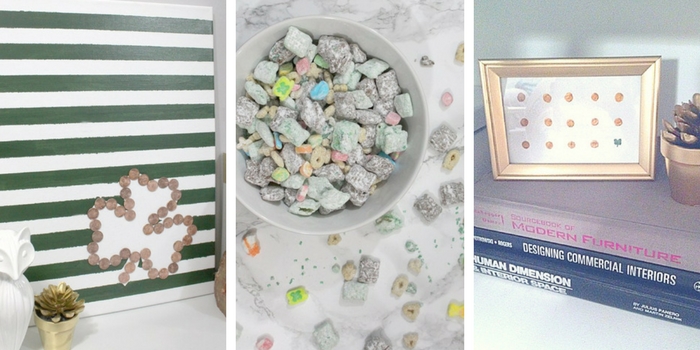 Lucky Penny Shamrock Wall Art . GF Leprechaun Muddy Buddy Munch . Easy St. Patrick's Day Artwork